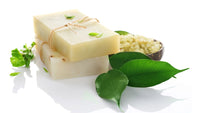 Exclusive Fragrance
Welcome to K$G Extravagant Fragrance. We are excited to bring to you our exclusive custom made fragrances designed for men and women.
Our perfumes and colognes are made up with all natural ingredients such as vanilla, citrus, musky aromas and more rich, complex notes. The long-lasting, intoxicating scents last for hours and smells amazing!!
We know you won't be disappointed. As a token of our appreciation, perfume and cologne orders come with a FREE gift & FREE shipping when you spend a minimum of $50.
Thank you for your support.
CEO and Founder,
Kre
Check out our Selections
HERE'S WHAT OUR CUSTOMERS ARE SAYING
Everytime I wear her perfume I get compliments from males and females.

Debra Guyden
If any male is looking for something to step out with and smell good, you need to contact her ASAP for her man fragrance.

Tavis Brown
Baby when I tell you my friend did her thing with these perfumesI mean it. For women she has Godly and Fantasy Potion! Idk which one I like better because they both smell soo good! She's also coming out with men's Cologne and the sample I smelled was like 💦😳🤸‍♀️😍😜 Go check her out, you won't be disappointed.

Valisa Randles
Baby when I wear it (the pink one) it leaves a trail and I get so many compliments.

Delo Ann Middlebrook
I purchased both Godly and Fantasy Potion and I'm in love with
the both of them they really smell amazing!

Lakiesha Eleston
Your Fantasy fragrance certainly KILLS any I've ever worn! Been on 1 fragrance for 5yrs. Fantasy and Godly both smell great but Fantasy is my fav!

Jackie Mcfarland
When I tell you this perfume smells good and it last all day. Ladies please shop, shop, shop you will love the scent.

Catrina Carey
I purchased Godly. When I say I loved it! The scent last all day and all you need is a little. The scent is RICH and FRESH. Fast shipping too. I definitely reccomend.

Shanda Renee
I love the Fantasy Potion it smells so good and covers up my weed smell and everything. You'll have the guys/girls all over you if you get either one. Shop Ladies!

Kenandra P.
Heaven-sent Fragrances

K$G fragrances are perfect for all seasons. We use pure fragrant oils for a long lasting scent. All perfumes and colognes smells absolutely amazing.


Shop By Collections